:: WordPress / Pantheon / Route 53 / CloudFront
After 7-8 months the Jekyll version of Chicago Gang History we started seeing some scaling issues with media assets on CloudCannon. Rather than hacking it I instead worked with CGH author Zach Jones to perform a complete site redesign, leveraging existing ad revenue to migrate them to WordPress self-hosting.
The redesign was very successful and inbound search traffic continued to lift. A year following the redesign homepage hits are now greater than 70K per month.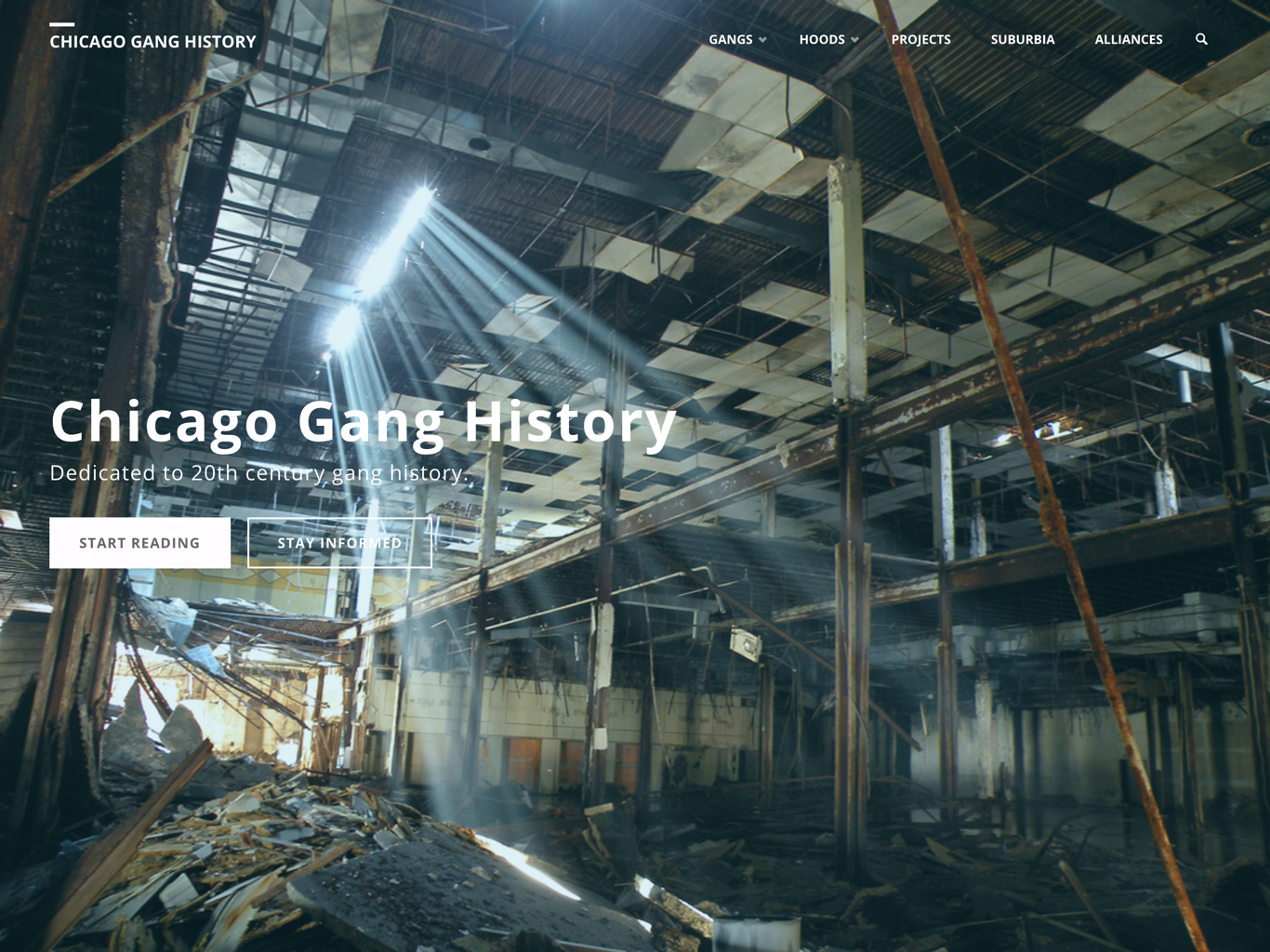 Work Involved
With more than 20,000 users per month at the time of migration—most driven by organic search traffic—we decided to pull out all the stops to prepare Chicago Gang History for their next period of growth.

All in all the CGH-II redesign involved more than 200 hours of research and development, design and testing. And the results are already speaking for themselves.
Accolades
Increased daily users 25% within 45 days of relaunch
Tripled indexable page count enabling a bevy of long-tail landing pages
Broke 1200 users per day less than 10 months from the original site launch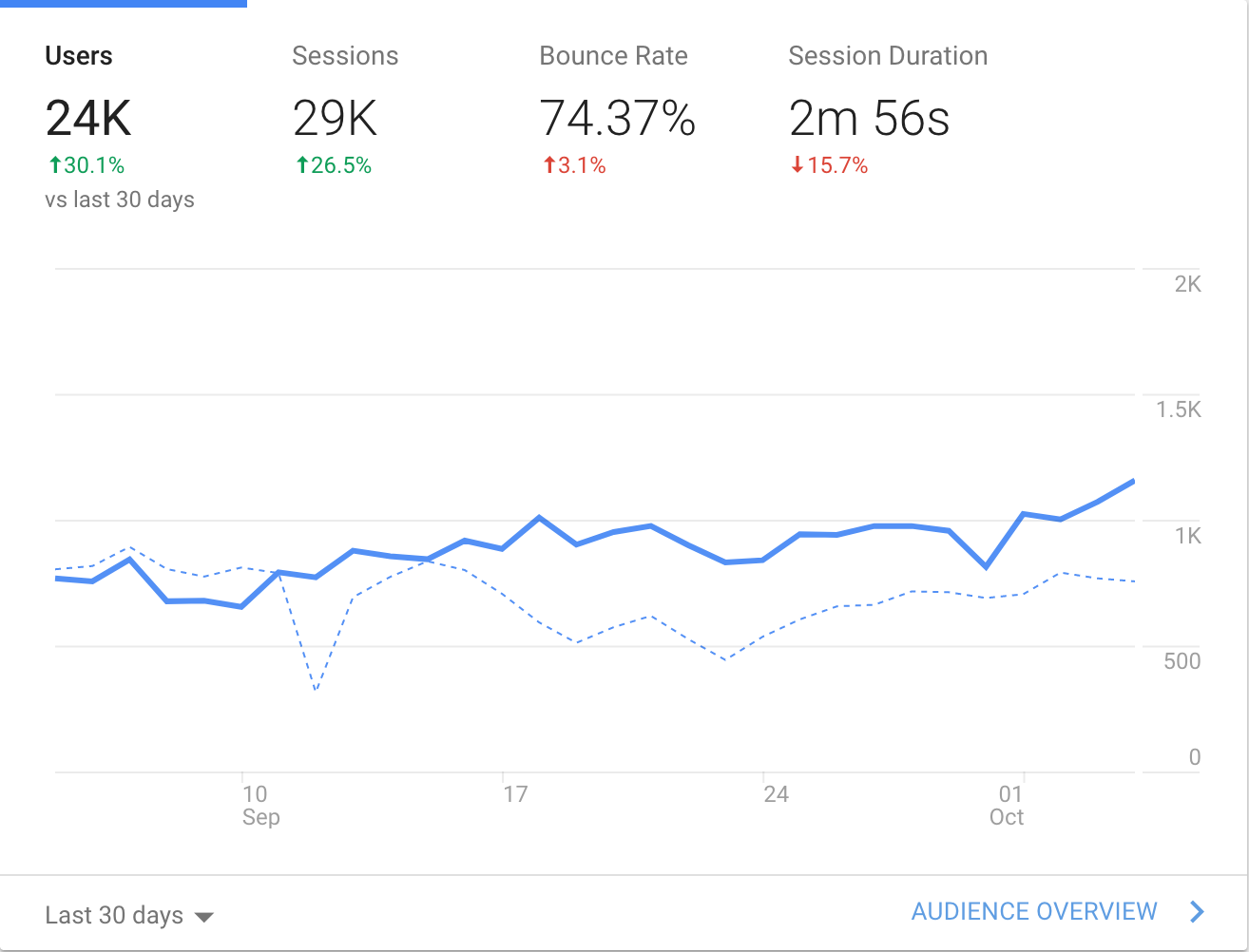 New Features
The WordPress redesign enabled us to sneak in some much-needed features, including:
Rich image galleries with social sharing and deep link support
Automated creation of responsive images
Site-wide HTTPS with HSTS and A+ SSL rating
CDN with high-speed varnish caching and 40+ global POPs
Fully integrated newsletter and user management
Super intelligent and extensible ad placements
Integrated keyword search tool
Dynamically generated internal links
Support for contact form media uploads
Improved SEO and structured data
Opportunity experiments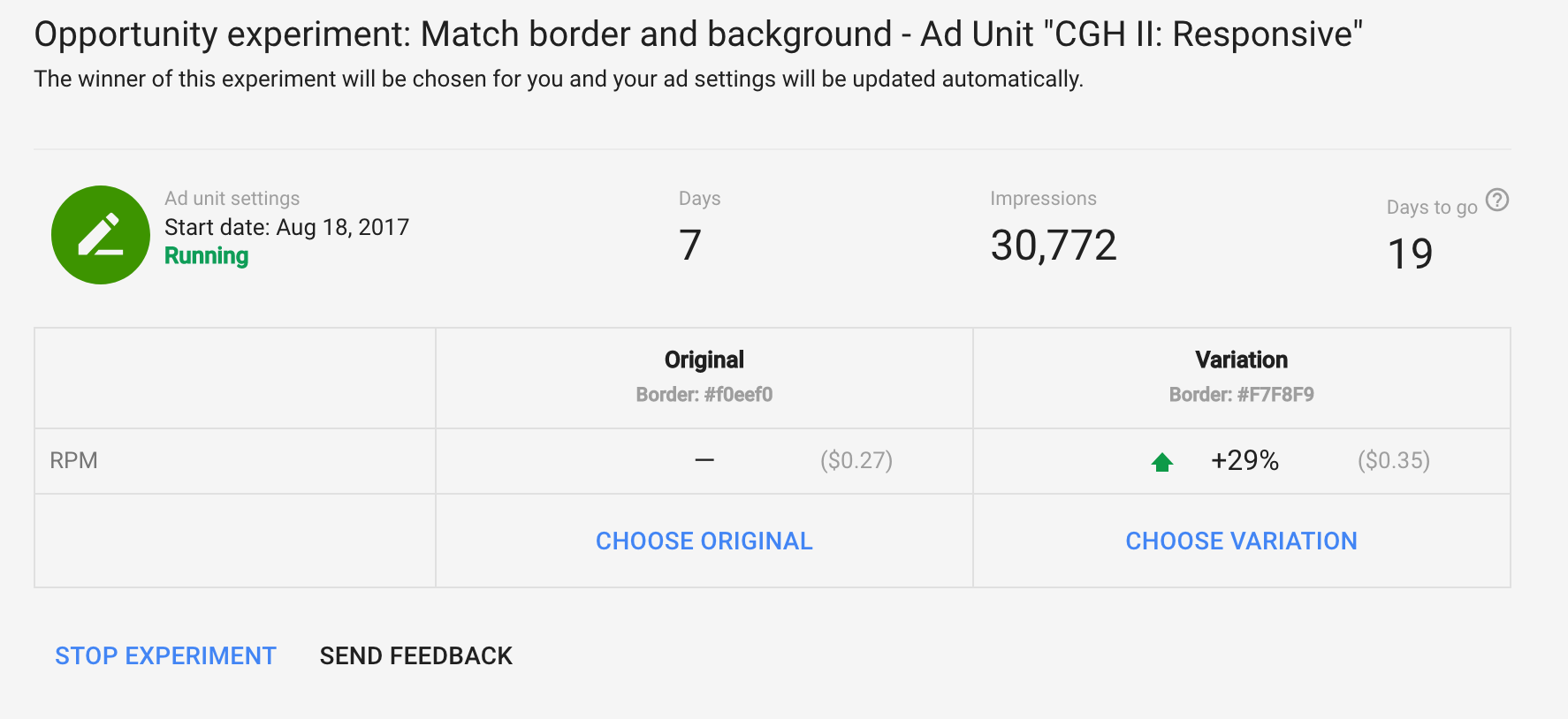 It total about six weeks of work.
Testimonial
The Chicago Gang History site has been a great success since December, more than I could have bargained for. The redesign has blown my mind further, easier navigation, even sleeker design and beautiful taxonomies. Pretty much 100% of the new redesign ideas were imagineered by VHS and I was happy with every bit of it — it's way better than I'd hoped for.

Zach Jones, Author of Chicago Gang History